From drowning in debt to seven-figure success, Andrei Yermejev's journey through affiliate marketing will leave you stunned.
But it wasn't all smooth sailing for this former restaurant manager turned online entrepreneur. Faced with technical challenges and a steep learning curve, Andrei's determination to provide a better life for his family pushed him forward.
Discover the unexpected twist that changed everything for him, and be prepared for a revelation that will leave you hungry for more.
Subscribe
Apple | Google | Spotify | Amazon | YouTube
Who Is Andrei Yermejev?
Andrei's journey in affiliate marketing is nothing short of remarkable. From working long hours as a restaurant manager and drowning in debt, he made the bold decision to change his life by entering the world of affiliate marketing.
Through sheer determination and hard work, Andrei was able to transition from a beginner to a seven-figure earner online. His success not only allowed him to quit his full-time job but also provided financial freedom for his family.
With his expertise as an affiliate marketer, course creator, podcast host, and more recently starting a company, Libertad Hispana, teaching the Spanish community how to do affiliate marketing, Andrei brings a wealth of knowledge and experience to the table.
Join us as we delve into his story and gain valuable insights and strategies for success in affiliate marketing.
If you keep a bigger reason in mind, like your family, are you ever going to want to give up and show to your children that you gave up? That you didn't keep going until you created your success?

– Andrei Yermejev
Key Takeaways
Work hard and don't give up while learning affiliate marketing.
Stay motivated with a big reason, like providing for your family.
An email list is essential for boosting income; focus on it.
Use Instagram for business growth with clickable links and engaging stories.
Reflect on what works, double down on it, and ditch what doesn't.
Financial freedom through affiliate marketing
Tapping into affiliate marketing can lead to significant financial gain, offering the opportunity to generate consistent income.
This field allows for flexibility, making it an ideal choice for those seeking a work-life balance. However, one must remember that profit from affiliate marketing doesn't come instantly.
Patience, dedication to growing your business, and the right strategies collectively paves the way for eventual financial freedom.
Perseverance and dedication in entrepreneurship…
The world of entrepreneurship is filled with challenges, but the key to overcoming them is perseverance and dedication.
Whether you're wrestling with setting up a sales funnel or struggling to build an email list, remaining focused and purposefully trying to improve can lead to breakthroughs.
Embracing continuous learning and staying relentlessly dedicated to your entrepreneurial journey, in the end, can yield substantial personal and professional rewards.
00:00:00 – Introduction
Alex Ford introduces the podcast and the guest, Andrei Yermejev, a seven-figure affiliate marketer, course creator, and podcast host. He shares Andrei's background and his journey from being a restaurant manager drowning in debt to achieving financial freedom through affiliate marketing.
00:01:49 – Superpower
Alex asks Andrei about his superpower and Andrei mentions the ability to "jump" like in the movie Jumper. He expresses his love for history and culture and how he would use this superpower to travel to different tourist places and explore their culture.
00:04:21 – Andrei's Story
Andrei Yermejev shares his background working in the restaurant industry and the financial struggles he faced after getting married and having a daughter. He talks about the heavy feeling of not being able to provide for his family and how they had to move and start over in Texas. He also mentions his failed attempt at drop shipping before finding success in affiliate marketing.
00:07:34 – Hard Work and Dedication
Andrei talks about the challenges he faced while working his full-time job and building his affiliate marketing business. He emphasizes the importance of not giving up and shares how he would come home late at night to learn the business, work on his funnels, and create content. He acknowledges the hard work but emphasizes the rewarding outcome.
00:08:01 – Men in Affiliate Marketing
Alex Ford discusses the pattern he has observed in the affiliate marketing industry where women tend to dominate the industry. But that men still have a place in it.
00:14:11 – Importance of Having a Bigger Reason
Keeping a bigger reason in mind when starting any endeavor can prevent quitting. It could be for family, children, or personal fulfillment. Andrei Yermejev shares how his motivation to provide for his daughter and be present in her life helped him overcome challenges and find success.
00:15:03 – The Impact on His Daughter
Andrei reflects on how his success and dedication to his business have positively influenced his daughter. He shares how being present in her life and being able to pick her up from school has strengthened their bond and brought them closer together.
00:17:23 – Struggles in Building a Business
Andrei Yermejev discusses two struggles he faced while building his online business. The first was being uncomfortable on camera, but he pushed through and improved over time. The second struggle was fixating on reaching the next level and making more money, which caused him to lose focus and neglect what was already working.
00:19:59 – The Pitfall of "How to Get to the Next Level"
Andrei Yermejevexplains the trap of constantly thinking about reaching the next level without a specific plan or strategy. He cautions against circular thinking and suggests asking better questions, such as identifying powerful actions that can generate specific results, like generating leads or setting up a funnel.
00:22:16 – Overcoming Mental Blocks,
The conversation concludes by emphasizing the importance of overcoming mental blocks and avoiding quitting at the first taste of failure. By shifting focus, asking better questions
00:28:19 – The Importance of an Email List
Andrei emphasizes that the business and money lie in having people on your email list. This allows for better engagement and more leads, leading to increased revenue.
00:28:46 – The Power of Instagram
Andrei Yermejev shares that their business saw significant growth when they started focusing on Instagram. They highlight the clickable link feature and the ability to reach followers through stories, making it a powerful platform for their business.
00:32:01 – Challenges of Setting Up a Sales Funnel
Andrei discusses the struggles they faced when setting up their sales funnel, including using free software that was glitchy and difficult to set up. They later invested in paid software like ClickFunnels and AWeber, which made the process simpler.
00:34:08 – Setting Up a Sales Funnel Now
Andrei Yermejev mentions that if they had to create a sales funnel now, it would only take them around 40 minutes. They also share their experience of setting up a funnel for their wife, highlighting the ease and speed of the process.
00:35:10 – Embracing the Challenges of Starting an Affiliate Marketing Business,
Andrei encourages listeners to embrace the initial challenges of starting an affiliate marketing business, comparing it to learning other difficult skills. They emphasize that with time and practice, it becomes easier and more natural.
00:42:05 – The Power of the Spanish Market
The Spanish market presents a unique opportunity for beginners to get started in online marketing without large investments. Andrei believes that the Spanish market may even have a bigger audience than the English market. He launched his program specifically for beginners in the Spanish market, aiming to teach them the business model of online promotion.
00:43:11 – Educating the Spanish Market
Andrei faced challenges when launching his program in the Spanish market, as it was a new concept for many. He had to educate people about online marketing, overcoming skepticism and the perception of scams. By teaching the business model, he offers an opportunity for Spanish speakers to break free from traditional jobs.
00:44:33 – Changing Mindsets in the Spanish Community
The Spanish community still holds reservations about online activities, such as sharing personal information or even creating online accounts. Andrei recognizes the need to ease these concerns and educate the market about the legitimacy of online opportunities. This requires a gradual change in mindset.
00:47:36 – The Evolved Marketing Podcast
Andrei co-hosts the Evolved Marketing Podcast with Brian Brewer. The podcast focuses on the evolution of marketing strategies and features guest speakers sharing their expertise in various areas such as ads, YouTube, social media, and affiliate marketing. The podcast offers valuable insights for listeners seeking to enhance their marketing skills.
00:50:16 – Podcasting for Beginners
When asked if he would recommend podcasting for beginners, Andrei's answer will surprise you.
00:56:32 – Reminding Yourself of Your Why
The importance of staying grounded and remembering your initial motivations for starting a business is discussed. It's crucial to continually remind yourself of your purpose and use it as a driving force for success.
00:56:45 – Taking Your Business to the Next Level
Advice is given for individuals who are already experiencing success and want to elevate their business to higher levels. Investing in oneself and seeking guidance from coaches or programs is recommended, along with focusing on what has worked in the past and eliminating what hasn't.
00:57:51 – Reflecting on Past Success
Remembering past achievements and the strategies that led to them is emphasized. By reflecting on what has worked before, individuals can replicate their success and continue to grow their businesses.
00:58:11 – Doubling Down and Eliminating Ineffective Strategies
The importance of focusing on what is working and eliminating what is not is highlighted. By doubling down on successful strategies and letting go of ineffective ones, individuals can optimize their efforts and achieve greater results.
Follow Andrei
Facebook | Instagram | Podcast
Killer Resources! 🔥
Libertad Hispana – Descubre el secreto de un millonario para dejar tu trabajo de 8 a 5 para siempre!

Legendary Marketer – One of Alex & Andrei's recommended programs to build a profitable online business!
Subscribe

Got value from this podcast? Then I'd LOVE for you to comment below and share on the socials… Research has shown that as you share this episode & comment below, the universe will bring amazing things to your life 😉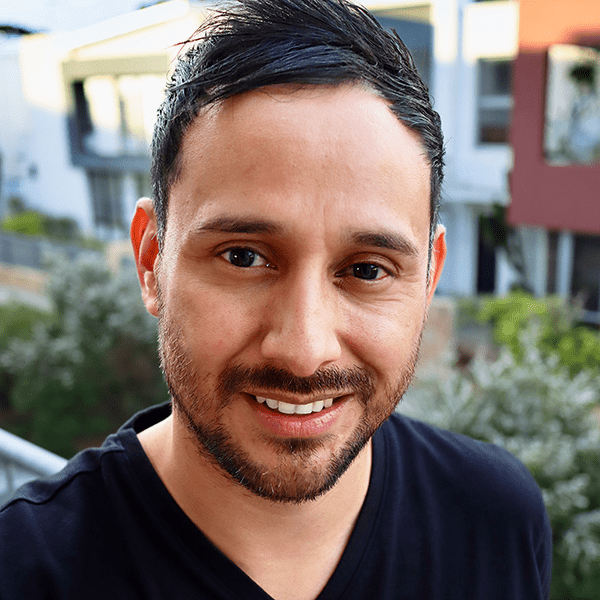 Alex Ford
Digital Marketing Trainer
Email: [email protected]
Have Questions? – Ask me on Messenger
P.S. Do You Have a Proven Step-By-Step Blueprint to Make Money Online? If Not, Check This Out (Unless You've Already Got Too Much Money) – Click Here For Instant Access

If you enjoyed this episode of the Alex Ford Podcast, feel free to share.