Are you tired of being stuck in a dead-end 9-5 job, barely scraping by? Are you struggling to achieve your financial goals with your digital marketing business? You're not alone, my friend!
In this episode of the Alex Ford Podcast, I share my journey from an underpaid and frustrated office worker to a six-figure earner in digital marketing. I discovered my passion for financial freedom and time freedom, which led me to explore online entrepreneurship and eventually affiliate marketing.
Through hard work and dedication, I developed valuable high-income skills that allowed me to succeed in the industry.
If you're an aspiring entrepreneur, this episode is for you. I want to inspire you to pursue your dreams, learn digital marketing skills, and achieve financial and time freedom.
Subscribe
Apple | Google | Spotify | Amazon | YouTube
Key Takeaways
Subscribe for actionable strategies to help you quit your 9-5.
Send feedback and questions to

[email protected]

Stay tuned for new episodes released weekly/bi-weekly.
Consider starting an online business for greater fulfillment and freedom.
Keep an open mind to different business models, such as affiliate marketing.
Develop high-income skills for online business success.
Stay tuned for interviews with top marketers for actionable advice.
Now, let's talk about the challenges I faced with network marketing…
While network marketing was a way to escape my unfulfilling 9-5 job, I soon grew disillusioned with its restrictive nature and spammy techniques. It was difficult to maintain control over my business, and I often had to resort to marketing tactics that didn't align with my values. Ultimately, these limitations led me to explore other opportunities.
In this first episode of my podcast, I discuss these challenges openly. By addressing these limitations, I aim to help aspiring entrepreneurs avoid the pitfalls I encountered and opt for more rewarding and ethical business models, such as digital and affiliate marketing.
So, why digital marketing and affiliate marketing?
These methods provide much more control and stability than previous businesses I tried. By promoting other companies' products online in exchange for commissions, I can build a sustainable online business that aligns with my values.
In the podcast, I emphasize how digital marketing offers better opportunities for building a sustainable online business. I share lessons I learned from established industry leaders, demonstrating how these marketing techniques can help set you and your family financially free.
By applying the right strategies and devoting time to learning, you can achieve the rewards of a good digital marketing strategy.
00:00:35 – Introduction
Alex introduces the Alex Ford Podcast, sharing his experience in the online business industry since 2011. He explains that the podcast aims to help people in different phases of their online business journey, providing actionable steps and advice from industry leaders.
00:02:28 – What is the Alex Ford Podcast About?
Alex explains that the podcast aims to bring the latest strategies to build a six or seven-figure online business, offering actionable steps to make money online and create financial freedom. He plans to interview online entrepreneurs and marketers who are making it happen right now.
00:07:22 – Vision and Direction of the Podcast
Alex shares his vision to help families set themselves free by providing the opportunity to work from home and be present with their children. He believes that starting an online business can create a profitable and rewarding full-time career to make money online for the rest of their life.
00:10:10 – Frequency and Format of the Podcast
Alex plans to release one episode per week, sometimes every other week in the early phases. He launched with three episodes to deliver as much value as possible upfront. Alex encourages listeners to provide feedback on guests, questions, and recommendations to improve the podcast.
00:11:11 – About Alex Ford
Alex shares his personal journey of being a frustrated and underpaid office worker in $50K debt, partying on the weekends, and feeling unfulfilled in life. He prayed for a way out and attracted the online business industry in 2011, which led him to quit his job and build a six-figure business.
00:14:47 – How He Developed Skills and Built a Successful Business
Alex Ford shares his journey of making money online through network marketing, and then developing skills and becoming successful with digital marketing. He talks about how he attracted his wife, traveled the world, and fired his boss, thanks to building a profitable online business.
00:16:08 – The Challenges with Network Marketing
Alex Ford discusses the restrictions and spammy marketing techniques used in network marketing, which led him to start learning digital marketing. He talks about the friction he experienced with the company he was with due to using new marketing methods.
00:17:48 – The Benefits of Digital Marketing and Affiliate Marketing
Alex Ford shares how he was blown away by the benefits of digital marketing and affiliate marketing, which allowed him to develop lifelong skills and have more control over his business. He talks about how he became a six-figure earner through these methods.
00:20:58 – Why He Started the Podcast
Alex Ford shares how he wants to help others achieve financial freedom and set their families free. He discusses what it's like to work from home as an entrepreneur and how he intends to create a community of like-minded individuals with the podcast. He shares his excitement about the upcoming episodes and what listeners can expect to learn.
00:24:22 – The Purpose of the Podcast
Alex Ford explains that the purpose of the podcast is to provide a community where listeners can learn from successful marketers and grow together. He talks about the power of simplicity in building an online business and how the podcast will provide easy-to-follow steps for success.
Follow Alex
Facebook | Instagram | YouTube
Killer Resources! 🔥
Make More Money – Get my free ebook and 3-step formula to make $1000's a week from home in your spare time!

Get More Leads – Access my 3 simple steps to turn your social media profile into a powerful lead machine!

Join The Challenge – Launch a highly profitable online business in just 15 days… even if you're brand new!
Subscribe

Got value from this podcast? Then I'd LOVE for you to comment below and share on the socials… Research has shown that as you share this episode & comment below, the universe will bring amazing things to your life 😉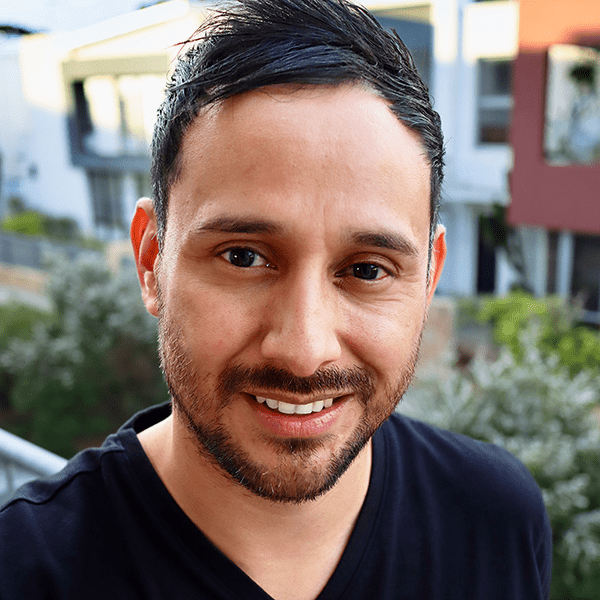 Alex Ford
Digital Marketing Trainer
Email: [email protected]
Have Questions? – Ask me on Messenger
P.S. Do You Have a Proven Step-By-Step Blueprint to Make Money Online? If Not, Check This Out (Unless You've Already Got Too Much Money) – Click Here For Instant Access

If you enjoyed this episode of the Alex Ford Podcast, feel free to share.