Does building a freelance digital marketing business seem daunting to you? Are there too many complex things involved that it's easy to get lost in the weeds? Fear not, my friend!
A few years ago, I discovered a simple, three-step formula that completely changed the game for me, and I'm excited to share it with you.
The formula is simple: have a product, a sales process, and drive traffic. That's it.
And here's the best part – beginners can start with affiliate marketing offers, making it easy to sell other companies' products without creating them yourself. Plus, a simple two-page website called a funnel can be an effective sales process for selling digital products.
Subscribe
Apple | Google | Spotify | Amazon | YouTube
Key Takeaways
Choose a product to sell as an affiliate marketer.
Set up a simple two-page website or funnel to sell it.
Drive traffic using social media or content marketing.
Sign up for free affiliate programs like Amazon, Nike, Sephora, etc.
Customize your funnel with easy drag-and-drop features.
Share your affiliate links on social media or in your content.
Stay consistent to grow your online presence and make money.
To achieve success with freelance digital marketing…
It's essential to utilize the right strategies and resources. These include creating the right sales process, understanding which traffic sources and social media platforms to use, and utilizing spare time effectively to achieve business goals.
I can't stress enough how important it is to begin with realistic objectives. As you gain knowledge and skills, you can work towards increasing income and achieving your goals. That's why I created my free ebook – to provide in-depth guidance on building a profitable online business in only one to two hours per day.
Let's not forget about the power of short-form video…
Platforms like TikTok, Instagram and Facebook Reels have taken the digital marketing world by storm, attracting massive audiences and providing an opportunity for digital and affiliate marketers to expand their reach.
Even without a large following, short-form videos can attract audiences, create engagement, and ultimately drive traffic to your affiliate products. That's why I suggest focusing on creating videos that provide value to customers in specific niches. In the episode, I share the three most profitable niches to choose from.
By putting helpful content in these videos, freelance digital marketing businesses can generate a significant amount of traffic and views without relying on having a large follower count. This strategy utilizes the power of social media and the ever-growing demand for quick, consumable content that caters to your customers needs.
So there you have it – a simple, three-step formula for building a profitable digital marketing business.
Download my free ebook, focus on realistic objectives, and utilize short-form videos (face or faceless) to drive traffic. With these strategies and resources at your disposal, there's no limit to what you can achieve as a freelance digital marketer.
00:00:35 – Introduction
In this video, Alex Ford shares his three-step formula for building a profitable freelance digital marketing business. He emphasizes the need to simplify the process and avoid overcomplicating it, especially for beginners.
00:04:46 – Step 1: Have an Offer
The first step is to have a product or offer to sell, either your own or an affiliate product. Alex explains the importance of having a product to monetize your following and recommends starting with promoting other companies' products as an affiliate.
00:09:20 – Step 2: Have a Sales Process
Step two is having a sales process in place to sell your product, whether it's a physical store or an online funnel. Alex recommends using a simple two-page website or funnel to sell digital products and emphasizes the importance of having a clear and effective sales process.
00:14:05 – Step 3: Drive Traffic
The third and final step is to drive traffic to your sales process through social media, email marketing, and content creation. Alex emphasizes the need to focus on one step at a time and avoid overcomplicating the process.
00:16:43 – Short Form Videos
Alex discusses the power of short-form videos in reaching a large audience quickly and easily. Platforms like TikTok and Instagram Reels allow you to create videos with text, music, and no face required, which can lead to traffic and sales when targeting a specific niche.
00:20:04 – Need for Followers
Alex explains that you don't need a lot of followers to make money online with freelance digital marketing, as social media platforms will push your videos to interested viewers. Creating valuable content leads to traffic and, in turn, sales.
00:24:36 – Making Money Online
To make money online with freelance digital marketing, you need a product to promote, a sales process or funnel, and traffic. Choosing products with high commissions can make it easier to earn a significant income with just 1 to 2 sales per week.
00:27:32 – Set Realistic Income Goals
Alex advises setting realistic income goals initially, such as making an extra $500 per week or doubling your income, rather than aiming for large amounts per month. He emphasizes the need for education, skill development, and consistent effort to achieve significant income.
00:28:01 – Achieving Financial Freedom
Alex highlights the importance of achieving financial freedom by replacing your full-time income and choosing profitable products that earn a substantial amount of money while working less.
00:28:45 – Choosing Profitable Products
Alex suggests choosing products that can earn at least $1,000 per sale and explains how to select the right sales process and traffic sources.
00:29:14 – Free eBook for Building a Profitable Online Business
Alex introduces his free eBook that outlines his six-figure formula for building a highly profitable online business in one to two hours per day. He also provides free training videos that explain his digital marketing processes and how they can be applied to any affiliate product.
00:30:43 – Conclusion and Future Episodes
Alex encourages listeners to subscribe to the podcast and promises to provide more valuable content from himself and other six and seven-figure marketers. He emphasizes the importance of gaining knowledge to grow a six-figure freelance digital marketing business and achieve financial freedom.
Follow Alex
Facebook | Instagram | YouTube
Killer Resources! 🔥
Make More Money – Get my free ebook and 3-step formula to make $1000's a week from home in your spare time!

Get More Leads – Access my 3 simple steps to turn your social media profile into a powerful lead machine!

Join The Challenge – Launch a highly profitable online business in just 15 days… even if you're brand new!
Subscribe

Got value from this podcast? Then I'd LOVE for you to comment below and share on the socials… Research has shown that as you share this episode & comment below, the universe will bring amazing things to your life 😉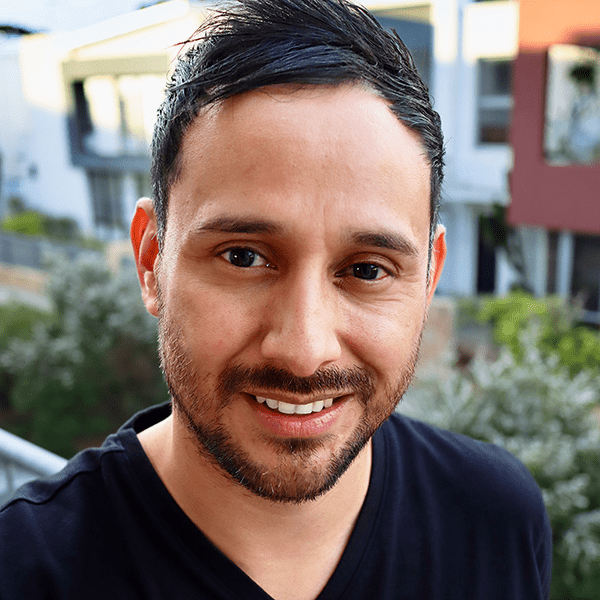 Alex Ford
Digital Marketing Trainer
Email: [email protected]
Have Questions? – Ask me on Messenger
P.S. Do You Have a Proven Step-By-Step Blueprint to Make Money Online? If Not, Check This Out (Unless You've Already Got Too Much Money) – Click Here For Instant Access

If you enjoyed this episode of the Alex Ford Podcast, feel free to share.