In this episode, we are joined by Camila Markson, a trailblazing entrepreneur who has cracked the code of personal branding, leading her to phenomenal success in the world of affiliate marketing.
Hailing from Brazil, Camila Markson made her way to the United States in 2016. With English as her second language, her journey was far from smooth, but her relentless spirit and determination were not to be subdued.
Within two years, Camila turned her obstacles into stepping stones, not just building but scaling a personal brand that made a splash in the affiliate marketing scene, netting her an impressive 7-figure income with one program, Legendary Marketer.
Now, she's here to share her hard-earned wisdom with us.
If you're an aspiring affiliate marketer looking to achieve new levels, this episode is your ticket to unlocking the secrets of a thriving personal brand.
Subscribe
Apple | Google | Spotify | Amazon | YouTube
Key Takeaways
Learn how to shatter norms and pave your unique success path.
How to build a powerful personal brand that connects with your followers.
Take action and don't wait for a sign to pursue your dreams.
Invest in yourself and your skills to build a successful online business.
How to choose the ideal niche and platform for affiliate marketing success.
Launch your digital marketing business and master the necessary skills.
The importance of evolving marketing strategies and growth through education.
Don't reinvent the wheel…
Success in affiliate marketing doesn't always require creating everything from scratch. Rather, it's often more effective to analyze and adapt successful strategies and content from other brands and niches.
Leveraging already proven formulas can save time and effort while still driving impressive results, ultimately leading to greater efficiency and success in your marketing endeavors.

Camila Markson reveals that she wishes she had known the importance of adapting successful strategies from other niches earlier in her journey. By borrowing elements from other niches and incorporating them into her own approach, Camila was able to create a more original and successful marketing strategy.

This advice highlights the significance of continuous learning and adaptation in affiliate marketing, as well as the value of leveraging existing strategies and models to achieve your desired results.
Choosing your niche…
Finding the right niche is paramount to the success of any affiliate marketing business. It's important to select an evergreen niche that will remain profitable and relevant over time, such as the make money online niche.
Besides that, having a genuine passion for your chosen niche will make it easier to create engaging content and keep you motivated through the challenges that inevitably arise. Ideally, you should select a niche that aligns with your interests and has the potential for monetization.
In the episode, Camila Markson shares how she strategically chose her niche to ensure long-term success. She suggests focusing on an evergreen niche like the make money online niche since this topic will always be of interest to a broad audience.
In addition, Camila also highlights the importance of being genuinely passionate about your niche, as your audience will be able to sense your authenticity and be more inclined to trust and follow your recommendations.
00:00:00 – Introduction,
Alex Ford introduces the guest, Camila Markson, a successful affiliate marketer who just crossed the $1 million mark. Camila shares her story of struggling to find a career before discovering digital marketing and achieving financial success.
00:05:47 – Finding Her Path
Camila Markson talks about the struggles she faced professionally before discovering digital marketing as a viable career path. She discusses feeling lost and the pressure society puts on individuals to follow a traditional career path.
00:08:27 – Success in Digital Marketing
Camila shares her success story in digital marketing, with over $1 million in commissions. She also discusses how her success has impacted her family, with her husband quitting his job and her sisters joining her in the business.
00:10:50 – Breaking Free from Societal Expectations
Camila and Alex Ford discuss how societal expectations can limit individuals and the benefits of breaking free from the traditional career path. They encourage the audience to find their own path to success and happiness.
00:16:20 – The Importance of Choosing Your Struggles Wisely
Camila Markson talks about how everything in life is hard, and it's up to us to pick our struggles. She emphasizes that having a business is hard, but it's worth it because of the freedom it brings. Camila shares her personal experience of being able to provide medical treatment for her mother and not having to worry about buying groceries on a budget.
00:18:27 – The Role of Faith in Business
Camila shares her Christian beliefs and how they play a significant role in her business. She mentions that she always prays and asks for God's guidance because money can become like a god to some people. She emphasizes that having faith helps her overcome challenges and gives her the power to face problems.
00:22:09 – Building Your Brand with Instagram
Camila talks about how she chose Instagram as her primary platform because she liked using it personally. She shares her thinking of wanting to build her own brand instead of just promoting other companies' products. Camila also explains how she started with TikTok but found that Instagram was a better fit for her audience and persona.
00:25:00 – Choosing Your Business Name
Camila shares how she initially used Wealth Mente (which means Wealthy Mind in Portuguese) as her Instagram handle but changed it to her name after her first account got disabled. She emphasizes that building a business name is fine, but using your name and face creates more connection and trust with your audience over time. Camila encourages people not to be afraid of starting with a business name and later shifting to your own name.
00:31:52 – Prioritizing Yourself
Camila Markson and Alex Ford discuss the importance of prioritizing yourself, your family and close friends over pleasing others. Camila shares her personal journey of learning to prioritize herself and how it transformed her life.
00:34:04 – Choosing Your Niche
Camila explains why she chose the make money online niche and the thought process behind it. She emphasizes the importance of choosing a niche that aligns with your passions and is also profitable.
00:36:19 – The Taboo Around Money
Alex and Camila discuss the taboo around money and why some people have negative opinions about the make money online niche. They also talk about how big companies use affiliate marketing, which is essentially the same strategy used in the make money online niche.
00:38:27 – The History of Affiliate Marketing
Alex Ford shares the history of affiliate marketing, which dates back to ancient times. Affiliate marketing has always been a part of business and is one of the oldest business methods. Camila and Alex talk about the power of affiliate marketing and how it can help both businesses and individuals.
00:41:46 – The Importance of Prioritizing Yourself
Camila and Alex emphasize the importance of prioritizing yourself and your passions, even if it means going against the opinions of others. They encourage listeners to choose a niche that aligns with their passions and to not be afraid of trying something new.
00:46:58 – Building a Successful Online Business
Camila Markson discusses the importance of consistency in building a successful online business and emphasizes the need to put in the work consistently every day, no matter how small the effort may seem.
00:48:12 – The Power of Burning Desire
Camila and Alex Ford dive into the power of burning desire, a term coined in the book "Think and Grow Rich." The conversation highlights the importance of having a clear idea of what you want and being willing to put in the work to achieve it.
00:53:01 – Mindset and Content Creation
The conversation expands to cover the importance of mindset in creating consistent content. Camila stresses the need to push past fears and discomfort in order to create content and build a brand.
00:54:35 – The Role of Consistency
Camila and Alex discuss the role of consistency in building a successful online business. Camila emphasizes the importance of consistency in achieving success and shares her own daily routine for creating consistent content.
01:01:45 – Importance of Staying Updated
Camila Markson emphasizes the importance of keeping up with changes and updates in digital marketing to stay ahead of the game. Falling behind can have a significant impact on a business's success.
01:02:26 – Advice for Beginners
Camila advises beginners to analyze what they are promoting, how they are promoting it, and who they are promoting it to. She suggests picking one persona and directing marketing efforts towards them.
01:05:43 – Scaling to the Next Level
For those who want to take their business to the next level, Camila recommends scaling to other platforms and not limiting oneself to just one social media platform. She suggests creating multiple accounts for increased traffic and revenue.
01:09:25 – Don't Reinvent the Wheel
Camila's biggest takeaway from her experience in affiliate marketing is to not reinvent the wheel. Instead, she advises modeling what is already working and adding one's own personality and story to the content.
01:13:40 – Final Takeaway
Camila's final takeaway is to keep up with updates in digital marketing, pick one persona to direct marketing efforts towards, and model what is already working while adding one's own personality and story to the content.
Follow Camila
Facebook | Instagram | YouTube
Killer Resources! 🔥
Think & Grow Rich – Get the book Camila is reading right now… which is considered the "millionaire's bible"!

Join The Challenge – Alex & Camila's #1 recommendation to start a profitable online business in 2 weeks or less!
Subscribe

Got value from this podcast? Then I'd LOVE for you to comment below and share on the socials… Research has shown that as you share this episode & comment below, the universe will bring amazing things to your life 😉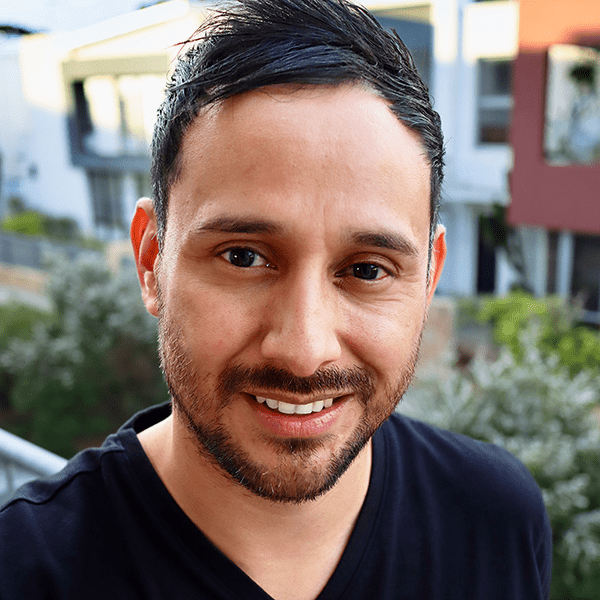 Alex Ford
Digital Marketing Trainer
Email: [email protected]
Have Questions? – Ask me on Messenger
P.S. Do You Have a Proven Step-By-Step Blueprint to Make Money Online? If Not, Check This Out (Unless You've Already Got Too Much Money) – Click Here For Instant Access

If you enjoyed this episode of the Alex Ford Podcast, feel free to share.