Mark Harbert is an ambitious digital marketer who overcame the challenges of traditional network marketing and emerged as an industry leaders in the online world, generating an impressive 150,000+ leads and millions of dollars in sales.
With an exceptional talent for video marketing, Mark not only achieved a $100,000 day but also dedicates himself to assisting other network & affiliate marketing entrepreneurs in facing their camera fears and harnessing the power of video and automation strategies.
It all started for Mark when he was tired of chasing people in network marketing, so he turned to digital marketing in 2008. But what he found was more than he could have ever imagined. Through the power of video marketing, Mark discovered a new way to generate traffic, leads, and sales.
However, it wasn't until 2012 that his breakthrough came, and he went on to build a successful business by helping others overcome their fear of being on camera, especially with his no-fear 4-step framework.
But there's an unexpected twist in this story, one that will leave you inspired and motivated. Listen to this episode to find out how Mark Harbert's journey can change your life!
Subscribe
Apple | Google | Spotify | Amazon | YouTube
Key Takeaways
Begin with short videos: Build confidence with the Simple 15 Plan.
Create valuable content: Engage viewers through storytelling and authenticity.
Stay consistent: Upload new videos frequently to maintain audience interest.
Foster community: Build trust with your audience using Facebook groups.
Conquer fear: Overcome fear of the camera to take your business to new levels.
Embrace criticism: Turn negativity into motivation, leverage haters for growth.
Overcoming fear of video marketing…
Overcoming the fear of being on camera is one of the first steps in successful video marketing. Many entrepreneurs struggle with self-doubt and anxiety when putting themselves out there, exposing their thoughts and ideas to the world.
Taking a deep breath and realizing that everyone starts somewhere can make a world of difference. Taking action, despite feeling afraid, is key to building confidence and pushing through those initial fears.
Mark Harbert suggests starting small and building confidence gradually. He emphasizes the importance of being authentic, which only comes with practice. Facing fears is essential for personal and business growth, and Mark's story is an excellent example of overcoming obstacles in the world of digital marketing.
By taking imperfect action, embracing vulnerability, and remaining true to oneself, home business entrepreneurs can effectively overcome camera fear and excel in video marketing.
Using haters to your advantage…
While facing criticism and negative feedback can be disheartening, entrepreneurs should learn to harness the power of detractors to their advantage.
Polarizing content can, at times, drive engagement and attract views, allowing you to expand your reach and generate organic traffic. Embracing the fact that not everyone will agree with or support your views is a crucial aspect of becoming an influential voice in your niche.
On this episode, you'll learn the importance of understanding the dynamics of polarity in content marketing. For example Donald Trump, whose controversial opinions have helped to attract both fans and haters.
By remaining true to your unique perspective and welcoming opposing viewpoints, you can create emotionally engaging content that reaches your target audience and positions you as a credible leader in your space.
00:00:00 – Introduction
Alex Ford introduces the guest, Mark Harbert, a successful digital marketer who has generated over 150,000 leads and made multiple millions of dollars in sales from his courses, affiliate products and network marketing.
00:05:58 – Finding Online Marketing
Mark shares how he found digital marketing after experiencing exhaustion from outdated marketing methods used in network marketing. He started learning how to generate leads online through Google pay-per-click and later stumbled upon the lead generation community, MLSP.
00:10:43 – Overcoming Adversity
Mark Harbert talks about his breakthrough moment in 2012 when he had a breakthrough and earned his first five-figure month. Prior to that, he had been struggling financially, with only $7 in his PayPal account at one point. This moment of disgust led him to focus on his own business and start creating videos to rank on Google.
00:19:10 – Video Marketing Strategies
Mark shares his strategies for creating effective video content, including focusing on the hook, providing value, and using storytelling. He also talks about the importance of consistency and frequency in video content creation.
00:32:30 – Building a Community
Mark emphasizes the importance of building a community around your brand or business. He shares his strategies for creating engagement and building relationships with your audience, including using Facebook groups and live video. He also talks about the importance of authenticity and vulnerability in building trust with your audience.
00:14:35 – Overcoming Loneliness in Business
Mark suggests building a support network by making online friends and connecting on Zoom. This network can help you stay motivated and build your business, especially during challenging times.
00:15:00 – Investing in Coaching
Mark Harbert shares his success story after investing $50,000 in coaching, which helped him earn over $520,000 in a year. He emphasizes the importance of addressing self-doubt and taking action to make coaching effective.
00:17:18 – Starting with Affiliate Marketing
Mark recommends starting with affiliate marketing to learn how to promote other people's products and avoid putting in all the work. He also suggests using attraction marketing and digital marketing to build relationships and establish trust before making sales.
00:19:01 – Making Sales through Video Marketing
Mark Harbert and Alex Ford discuss the power of video marketing in attracting interested and fully committed customers, allowing them to make sales easily. They emphasize the importance of being authentic and genuine in videos to build trust and relationships.
00:28:59 – The Reality of Building a Successful Business
Mark emphasizes the importance of commitment in building a successful business and urges people to be honest with themselves about their level of commitment. He stresses the need to take responsibility for one's actions and to focus on learning from failures rather than placing blame.
00:32:04 – The Impact of Entrepreneurship on Family
Mark shares how working from home has allowed him to be present for his daughter and build a strong relationship with her. He highlights the importance of taking personal responsibility for one's family and creating a solid foundation for children to thrive in.
00:36:36 – Creating Better Leaders Through Entrepreneurship
Mark and Alex discuss how being present for their children has helped them develop into better leaders. They share how having an open line of communication with their children has allowed them to help their children work through challenges and develop solid relationships.
00:39:56 – The Importance of Video Marketing
Mark emphasizes that video marketing is not optional in today's digital landscape and shares how it has shaped his business. He acknowledges that fear of video marketing is common but encourages people to overcome it and emphasizes the importance of authenticity and building connections with viewers.
00:44:35 – Using Haters to Your Advantage
Mark Harbert and Alex Ford discuss how to not let haters affect you and how to use them to drive your content and increase social media views. They use Donald Trump as an example of someone who has haters and lovers, and how this polarizing effect generates more engagement.
00:48:00 – Starting with Short Form Video
Mark recommends starting with short form videos, and suggests a simple plan called the Simple 15 Plan, where beginners can create five one-minute videos, each covering a different topic. The plan gradually builds confidence and helps one get comfortable in front of the camera.
00:50:37 – Practice Makes Perfect
Mark emphasizes that nobody is good at video creation when they first start and that the more you practice, the better you get. He encourages people to start somewhere and gradually build up their skills and confidence, using his Simple 15 Plan to get started.
00:53:40 – Everyone Starts Somewhere
Alex Ford shares a personal story of his first attempt at video creation, which he finds embarrassing but demonstrates that everyone starts somewhere. Mark reinforces the point that beginners should not be discouraged and should keep practicing to improve their skills.
00:59:35 – The Video Creation Process
Mark Harbert explains the process of creating a video, highlighting the program he uses to record and upload the video, the time it takes to accomplish all the steps, and the importance of overcoming fear to start creating videos.
01:00:50 – Advice for Beginners and Established Business Owners
Mark recommends finding a good mentor or coach to overcome hurdles and shortcut success. He emphasizes the importance of investing in your skills, always learning and implementing, and not being afraid to spend money on courses or coaching.
01:06:16 – Hindsight and Community
Looking back, Mark wishes he had joined a community of like-minded people sooner. He stresses the importance of getting around others who share the same direction and goals. Mark also mentions his paid community, TLS Insiders, which focuses on traffic, leads, and sales, with an emphasis on video.
01:08:37 – Final Takeaway
Mark's final key takeaway is to be persistent and determined, even when feeling discouraged or tired. He encourages listeners to keep moving forward and not give up. Mark also shares his website, MarkHarbert.com, and his YouTube channel, which offers valuable tips on video marketing.
01:08:46 – Additional Resource
Mark Harbert shares his free guide, The Ultimate Video Formula, which outlines the five steps to creating a successful video. He encourages listeners to access it and start creating their own videos.
01:14:12 – Overcoming Fear
Mark and Alex discuss how overcoming fear is crucial to success. When you overcome your fear, you stop worrying about small things like your hair or clothes. You can focus on growing your business and creating the life you want.
01:14:39 – No Fear Video Series
Alex Ford introduces the No Fear Video Series. The series helps entrepreneurs overcome their fear of the camera and build the business they want. Fear is often a major obstacle to success, but this series can help you overcome it.
01:15:11 – Wrapping Up
Mark Harbert and Alex Ford wrap up the episode. Mark shares valuable insights to help entrepreneurs succeed. He emphasizes the importance of overcoming fear and focusing on growing your business.
Follow Mark
Facebook | YouTube | Instagram
Killer Resources! 🔥
No Fear Video Framework – Get Mark's 4-step framework to generate thousands of leads using simple videos!

Legendary Marketer – One of Alex & Mark's recommended programs to build a profitable online business!
Subscribe

Got value from this podcast? Then I'd LOVE for you to comment below and share on the socials… Research has shown that as you share this episode & comment below, the universe will bring amazing things to your life 😉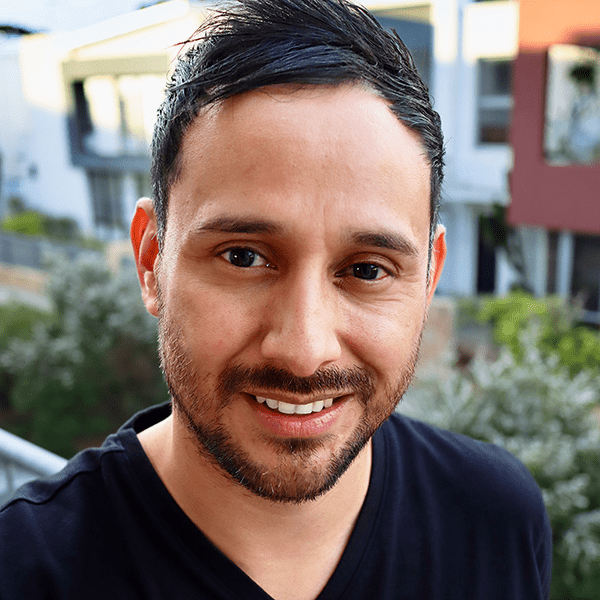 Alex Ford
Digital Marketing Trainer
Email: [email protected]
Have Questions? – Ask me on Messenger
P.S. Want The 4-Step Framework Mark Used To Generate 150,000+ Leads Using Video (Even If You're Afraid To Be On Camera)? – Click Here For Instant Access

If you enjoyed this episode of the Alex Ford Podcast, feel free to share.